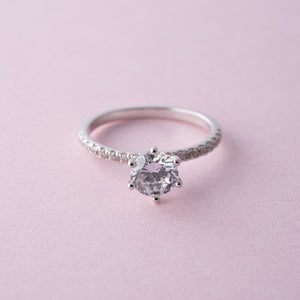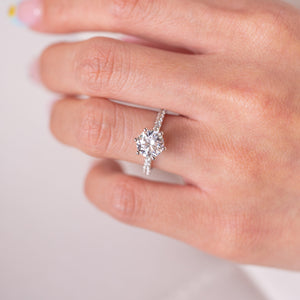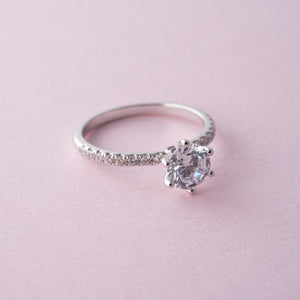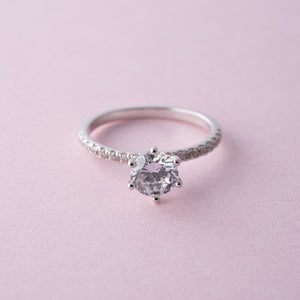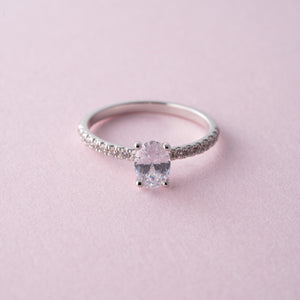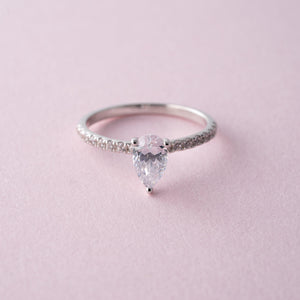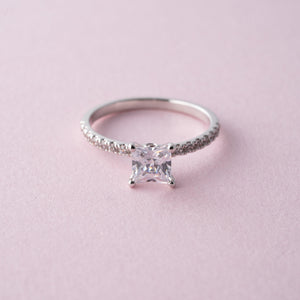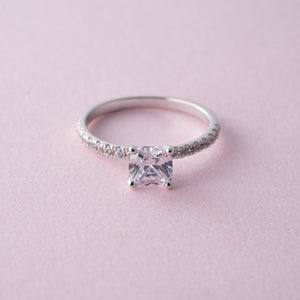 Thank goodness for the moi sample kit!
I'm so glad I was able to try on the rings before deciding. This ring was just like the sample kit ring! Love it so much!
Beautiful ring, fantastic service
From the sample kit to the actual rings purchased, the entire process was seamless. Moi also made a custom band with stones the same size as the Pave's band and the two rings together are gorgeous. Requesting a custom item was easy to do and very well supported by Henri. He answered all of my questions, provided updates without me having to reach out, and was very helpful. Both rings are beautiful and the packaging they came in was really well designed and eye-catching.
Thankful!
Ring is even more amazing than I thought it would be!
Penny's husband
The engagement ring was so beautiful! If you are trying to decide between if this is the right ring, I would suggest go for it. The design and center stone are unmatched! So impressed by the make, shipping, and time frame of the order. Also had great service, answering all the questions I had.